Keynote Speakers
---
Keynote Speaker I
Prof. Kyongsu Yi
Seoul National University, South Korea
Kyongsu Yi received B.S. and M.S. degrees in mechanical engineering from Seoul National University, Korea, and a Ph.D. degree in mechanical engineering from the University of California, Berkeley. He is a Professor at the School of Mechanical and Aerospace Engineering at Seoul National University, Korea. His research interests are control systems, vehicle dynamics and control, driver assistant systems, active safety systems, and automated driving of ground vehicles.
Keynote Speaker II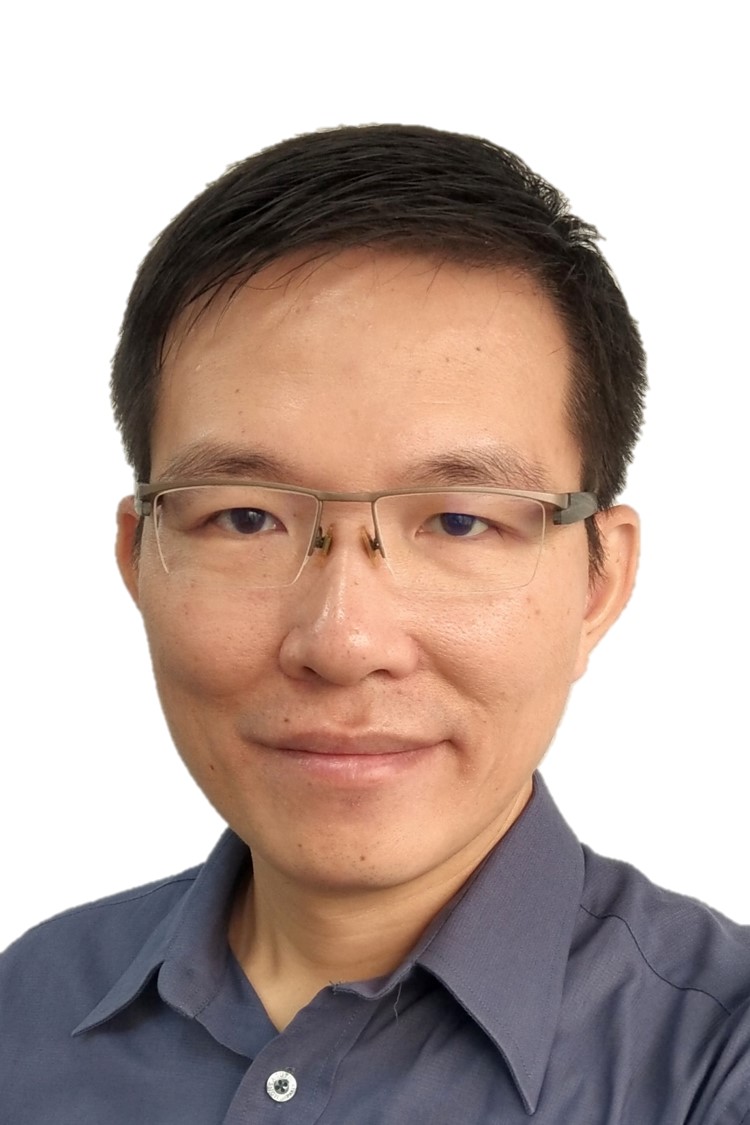 Prof. Bo-Chiuan Chen
National Taipei University of Technology, Taiwan
Bo-Chiuan Chen received his Ph.D. degree in Mechanical Engineering from the University of Michigan, Ann Arbor in 2001. He is now a Professor in Vehicle Engineering at National Taipei University of Technology, Taipei, Taiwan. He obtained the Outstanding Young Engineer Award and the Educational Achievement Award from SAE Taipei Section in 2008 and 2011, respectively. He currently serves as a part-time technical specialist at Automotive Research and Test Center, Taiwan. His main research focuses include automated driving, advanced driver assistance system, vehicle dynamics and control, hybrid electric powertrain vehicle, electric vehicle and engine control.
Keynote Speaker III
Prof Shiqian Wu
Wuhan University of Science and Technology (WUST), Wuhan
Prof Shiqian Wu is a full Professor with the School of Machinery and Automation, Director, Institute of Vision & Systems, Deputy Director, Institute of Robotics & Intelligent Systems (IRIS), Wuhan University of Science and Technology (WUST), Wuhan. Prior to joining WUST, Dr Wu was a Research Scientist with the Agency for Science, Technology and Research (A-STAR), Singapore. He has co-authored two books and more than 200 peer-reviewed research papers (book chapters, journal/conference papers). Two papers were recognized as top 25 hottest articles in Oct. ~ Dec. 2005 and Apr. ~ Jun. 2009 by J. Visual Communication & Image Representation and Patt. Recog. Lett. respectively. One paper was recognized as top 50 most frequently downloaded paper (ranked 16) by IEEE Trans. Image Processing. He was listed as Most Cited Chinese Researchers in 2014~2017 by Elsevier. His research interests include Computer vision, Pattern Recognition, Robotics, and artificial intelligence.
Keynote Speaker IV
Prof. Zahari Taha
Universiti Malaysia Pahang, Malaysia
Dr. Zahari Taha is the Principal Consultant of Dzuki-Consult. He was formerly a Professor of Mechatronics and Manufacturing Engineering and Founder of the Innovative Manufacturing, Mechatronics and Sports Laboratory at Universiti Malaysia Pahang (UMP). He received his Ph.D. from the University of Wales Institute of Science and Technology in 1987 (now known as University of Wales Cardiff), at the age of 27. After working at University of Malaya (UM) in the mechanical engineering department as a tutor, he joined the faculty at UM in 1987. Dr Zahari was appointed Dean of Engineering from 2001 to 2004 and again as Dean from 2006 to 2007 at UM. In 2010, he was invited as a Professor in Mechatronics and Manufacturing for the joint degree program between UMP and Karlsruhe University of Applied Science Germany. He was appointed Dean of Mechanical Engineering and Assistant Vice Chancellor of Pekan Campus from 2011 to 2013. Dr Zahari teaches and conducts research in the areas of industrial automation, robotics, ergonomics, sustainable manufacturing and sports engineering. Dr Zahari is a fellow of the Academy of Sciences Malaysia, board member and fellow of the Asia Pacific Industrial Engineering and Management Society and the Deputy head of the Industry and Innovation cluster of the National Council of Professors. He is a Chartered Engineer registered with the Engineering Council of UK as well as a member and regional coordinator of the Institution of Engineering Designers, United Kingdom. He has more than 30 years of experience in education, research and development in machine learning, automation and robotics, and simulation and modelling and have produced numerous software and hardware solutions for industry and universities.
Keynote Speaker V
Prof. Wai Yuen Szeto
The University of Hong Kong
Dr.Wai Yuen Szeto is an Associate Professor at the Department of Civil Engineering at The University of Hong Kong, and the Deputy Director of the Institute of Transport Studies at that university. Dr. Szeto is a Top 1 % Scholar (2015-2017) according to ISI's Essential Science Indicators. His current h-index is 38 (Google scholars). Dr. Szeto is an author of around 120 refereed journal papers, with two papers in Operations Researchand more than 25 papers in Transportation Research Part B. His publications have been cited over 4370 times (Google scholars). The publications are related to public bikes, dynamic traffic assignment, transport network design, public transport, network reliability, transport big data, taxi, game theoretic approaches to transport and logistic problems, modeling land use, transport and environment interaction, and sustainable transport. He received the World Conference on Transport Research Prize (2001), the Eastern Asia Society for Transportation Studies Outstanding Paper Award (2003), the Hong Kong Society for Transportation Studies Outstanding Dissertation Paper Award and the Gordon Newell Memorial Prize (2005), the Hong Kong Institute of Engineers Outstanding Paper Award for Young Engineers/Researchers (2008), and the Best Paper Award in the 10th International Workshop on Computational Transportation Science (2018).
Currently, Dr. Szeto is an Editorof Transportmetrica B, the Editor in Asian Region of International Journal of Transportation, an Area Editorof Networks and Spatial Economics, an Associate Editorof Journal of Intelligent Transportation Systems, Transportmetrica A, Travel Behaviour and Society, and anEditorial Board Memberof Transportation Research Part B, Transportation Research Part C, Transportation Research Part D, Transportation Research Part E, Journal of Advanced Transportation, International Journal of Sustainable Transportation. He is also a Guest Editorof 8 journals and a reviewer for about 60 international journals. He received Certificate of Excellence in Reviewing from Transportation Research Part B and Part C in 2013.